Cam Kicksee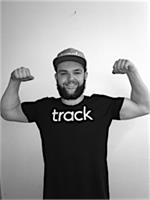 Cam Kicksee instructs the following:
60 minutes of circuit training in the Personal Training Studio is bound to get you RIPPED into shape! Using equipment such as The Force, Ropes, Kettle Bells and much more. There are no corners to cut - just hard work, sweat and fun!




This class is 50 minutes and combines cardio and strength with 2 minute intervals. Get ready to combine rowing, TRX, Sandbags, plyometrics, battle ropes and more for a full body workout!